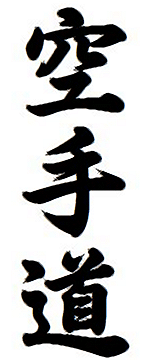 The Club

The University of Chicago Shotokan Karate club was founded in 1964 by Sugiyama Sensei, and is affiliated with JKA Chicago.

Our club is open to the University community. We teach the traditional study of Karate, and we represent the JKA (Japan Karate Association). Our Sensei, Gregory Winston, is also instructor at the renowned Shojiro Sugiyama Dojo in Lakeview, just north of downtown Chicago. Our club is affiliated with that dojo and our club members may also attend any training classes held there. See the FAQ page for more info.

Classes and Schedules

Location: Ratner Athletics Center, 5530 South Ellis Ave.
Martial Arts and Dance room (2nd floor, near the top of the stairs)
Click here to view the training time schedule.
For class schedules at the Sugiyama Dojo please visit the JKA Chicago website. The dojo is located north of downtown, just steps away from the Belmont CTA Red Line stop. You can find precise instructions to the location of the dojo here.

Beginners

Beginners are very welcome - please come any day and at any time during the quarter to try out our training! We recommend that you wear loose fitting exercise clothing to class. See FAQ.

Membership dues

Our membership dues are a nominal $55/quarter. Our club members are then automatically affiliated to the Sugiyama Dojo and they may also attend training sessions held there at no extra cost. See FAQ.

Instructor : Mr. Gregory Winston (Yondan - 4th degree black belt)
Questions : see FAQ
News and updates : join the Karate mailing list
Contact Info: see Contacts